For riders
Find a suitable stable and riding lessons from Hopoti. Book and buy stable lessons and other services online with diverse payment options. Cancel and reschedule lessons wherever and whenever you want to. You can also keep in touch with your friends and check in on how your favourite horses are doing.
For stables
Take your stable business online. Forget billing completely and sell lessons, series or seasons and Stablecards through Hopoti. You'll get transactions to your stable account immediately and get bookkeeping printouts, a client register, horse planning, statistics and a lot of other features to make running your stable easier.
Hopoti Horsecare
A handy tool for all horse owners for health monitoring, maintaining medical information, and care & exercise diaries!
All subscriptions
-50%
until the end of the year
Horse Health Monitoring
24/7 Access to Medical Information
Shoeing, Vaccines and Dental
Sports and Exercise Diary
All Easily Accessible in Calendar
Automatic Reminders
Available on All Devices
Find a suitable stable
Search stables by location, lesson offerings or services. All our member stables are easy to find using Hopoti's stable search. The lesson search can be used to find riding lessons.
Book riding lessons online
You can buy riding lessons and courses, series or seasons and Stablecards from the stable booking calendar around the clock. You can also see event details and stables' features and services at a glance.
Flexible payment options
It's safe to pay in Hopoti. You can use the most common card payments like Visa and MasterCard plus all country-specific payment methods that vary by country and stable.
Manage your lessons
You can see all your and your child's booked lessons on your own Hopoti calendar. Do you need a compensation lesson? Now you can easily cancel lessons within the cancellation time and reserve compensation courses 24/7.
Stable errands are easier than ever. You can manage all daily matters whenever you have time for it. It is easier to contact the stable and everyone saves time and effort.
Stable personnel and riders can publish posts and images on the stable and horse pages. It's easy to see what's happening at the stable and how the horses are feeling today!
The stable can publish your lesson programme and horse in advance. You can also see whether the assigned horse has had previous lessons and whether it will continue into the next lesson.
Add your stable friends as friends in Hopoti and you can exchange greetings or images on your user walls. Or write a horse blog or hobby diary!
Next to the horses, you will find heart buttons you can use to mark the horses as your favourites. The stable can see your favourites and can take those into account when assigning a horse for you.
Achievements make your riding hobby more meaningful and fun. Complete and collect achievements created by Hopoti and our member stables and show them to your friends. Feature under construction, please check back!
Sell lessons and services on Hopoti
Sell your riding lessons on Hopoti and let your customers book and reschedule lessons independently. On Hopoti you can sell single lessons, series or seasons and Stablecards. You can also rent your indoor riding hall and stalls.
Smooth stable management
You can assign horses to riders beforehand, print daily schedules, track horse training, send customer emails and publish stable information on Hopoti pages. You will save time and effort with innovations designed specifically for riding stables.
Payments straight into your account
You'll receive all payments to stable's bank account in a few days. Payouts are made daily and contain all payments processed seven calendar days prior.
No fixed fees or commitment
Registration is free, we don't rope stables into fixed-term contracts and you can try out the service for as long as you like. All we charge is an automatic 3.3% sales fee for all services sold through Hopoti.
Read more about pricing
.
You can focus on the essentials and completely forget about billing, billing reminders, debt collection, course bums, credit cards and handling cash. On Hopoti, every reservation is always paid for in advance and credit losses are not possible.
Everyone involved with the stable can be added to Hopoti: clients, personnel and horses – and you don't need any other tools to run a stable. Everyone is delighted with the newly boosted productivity and time is no longer wasted on basic routines.
Clients will take care of booking, paying for, cancelling and rescheduling lessons, whenever and wherever they choose. Time-consuming email and telephone routines can be consigned to the past, where they belong.
No more binder exercises! You can download all your bookkeeping printouts, payment and tax reports from Hopoti. Your clients will receive receipts after their purchases directly to their email.
If you are a stable owner, personnel or a customer – our support team is ready to help you. You can reach us easily using the chat icon on the bottom right-hand corner of the website or by emailing support@hopoti.com. We also organise presentations and training; ask us more!
The riders can see lesson types and descriptions before booking and a more detailed programme and the assigned horse before the lesson begins. A unique user experience makes for happier customers!
Stable and customer testimonial
Years of development work in co-operation with riding professionals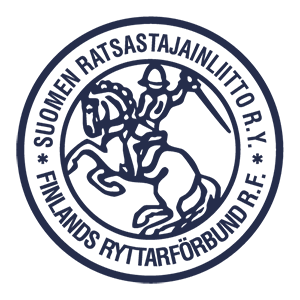 Hopoti has been developed since 2015 in collaboration with the Equestrian Federation of Finland, equestrian professionals and riding hobbyists. The service is updated constantly and all updates are instantly applied for free to all Hopoti stables and riders. What would you like to see at Hopoti? We are happy to hear all your wishes and feedback!
Hopoti, founded in 2015, is an online service especially for the riding world. Stables can make their riding lessons available for booking on Hopoti and riders can purchase and manage their lessons from any place at any time.
All five Hopoti Software Ltd owners work for Hopoti and are experts in their field of operation. Our agile team is acquainted with all the quirks of online services and technologies. The service has been developed in co-operation with the Equestrian Federation of Finland, equestrian professionals and horse riding hobbyists.
Hopoti has been developed from the ground up as a secure, and GDPR-compliant, online service. Our infrastructure has been built on top of the AWS cloud service. Network connections are routed through Cloudflare firewalls and fast CDN servers. Our service has been audited by an independent cyber-security company.
Australia
Austria (Österreich)
Belgium (België)
Canada
Denmark (Danmark)
Estonia (Eesti)
Finland (Suomi)
France
Germany (Deutschland)
Greece (Ελλάδα)
Ireland
Italy (Italia)
Latvia (Latvija)
Lithuania (Lietuva)
Luxembourg
Netherlands (Nederland)
New Zealand
Norway (Norge)
Poland (Polska)
Portugal
Slovakia (Slovensko)
Slovenia (Slovenija)
Spain (España)
Sweden (Sverige)
Switzerland (Schweiz)
United Kingdom
United States
Hopoti kicked off in Finland in summer 2017 and now the service is open for registrations in over 25 countries!
Our online payment partners are Stripe, Svea Payments and Collector Payments with which we provide diverse payment options, secure shopping and safe, stable payment transactions. We use always a secure SSL connection on our site to keep your information secure.
Hopoti has received development funding from Business Finland. Business Finland supports companies that are innovative, have an awesome team, know-how and are that eager for global growth.
2 min median response time on Hopoti support
98 %
of support ratings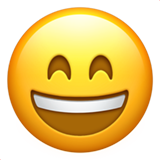 or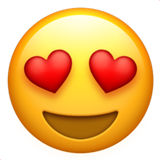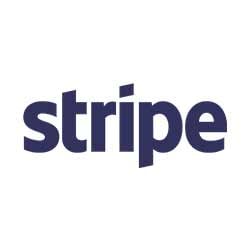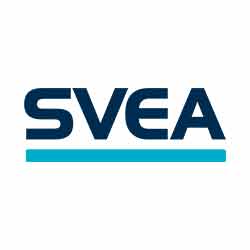 Svea Payments
Payments in Finland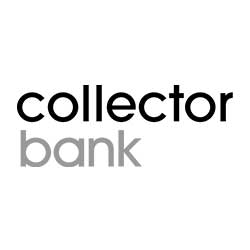 Collector Payments
Part payments in Finland