Horsecare
A handy tool for all horse owners for health monitoring, maintaining medical information, care and exercise diaries!
Horse Health Monitoring
The main responsibility of the horse owner is to take care of the well-being of the horse – and now it's made easy! Hopoti Horsecare has been created for this purpose, so that horse owners, caregivers and other key personnel have easy access to comprehensive horse health monitoring. In addition to convenient monitoring, the service also helps a lot in the management of horses.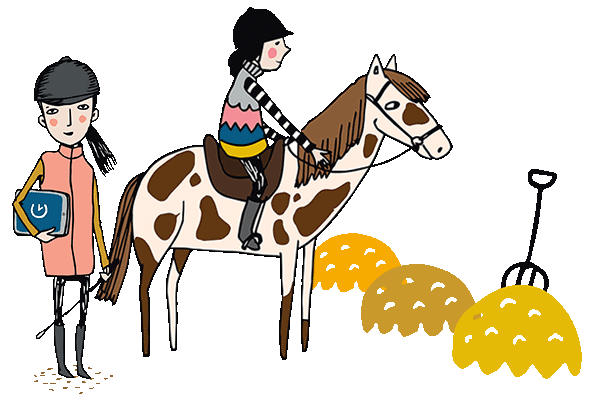 24/7 Access to Medical Information
Forget about the almanac on the bookshelf, bits of paper and forgotten notes! When all the most important medicine and treatment information is in Hopoti Horsecare, they are always safe and available just when you need them. Making entries is also so easy and quick that anyone who cares for the horse can use the service and not forget the entries.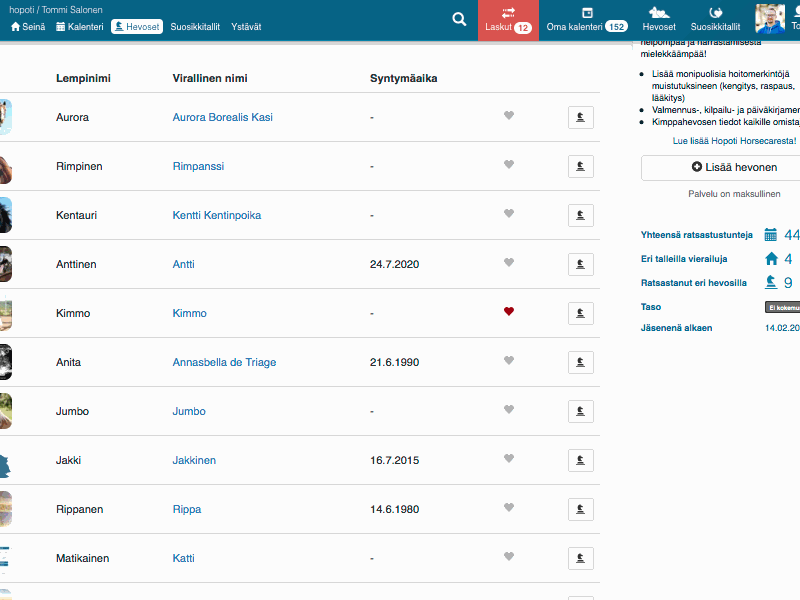 Shoeing, Vaccines and Dental
You can mark all medical treatments, such as medications, shoeings, vaccines and dental. It is also possible to add metrics, such as temperatures, weights and lengths, to the markings. With Hopoti Horsecare, you can easily have a well-maintained medical record, fit in perfectly your shoeing intervals and much, much more!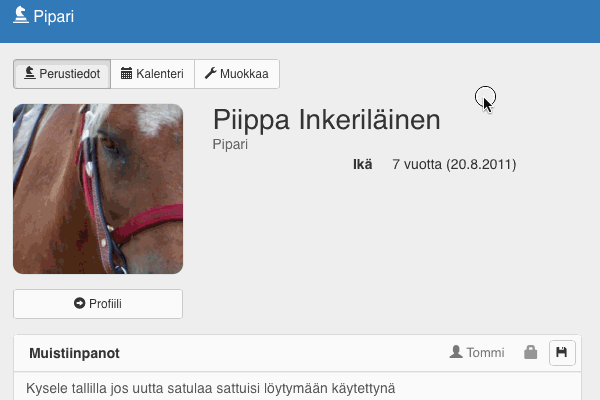 Sports and Exercise Diary
In addition to the medical treatments, all training, exercise and other workouts can be conveniently marked in Hopoti Horsecare. You can also mark times or notes about your training. Diary entries make it easy to keep track of your progress and you can always go back in time and explore past entries and results.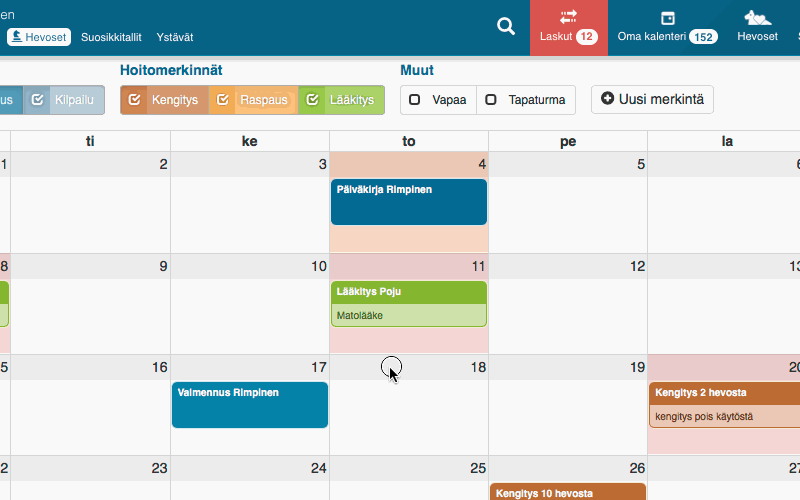 All Easily Accessible in Calendar
Hopoti's familiar and easy-to-use calendar functions have also been introduced into the Horsecare service. You can browse the data in the Calendar or List view and select the horses and information to display so you can quickly get the information you want. In addition to the calendar, the data for each horse can be opened in its own window so you can see the previous and future shoeings, vaccinations and other markings at a glance.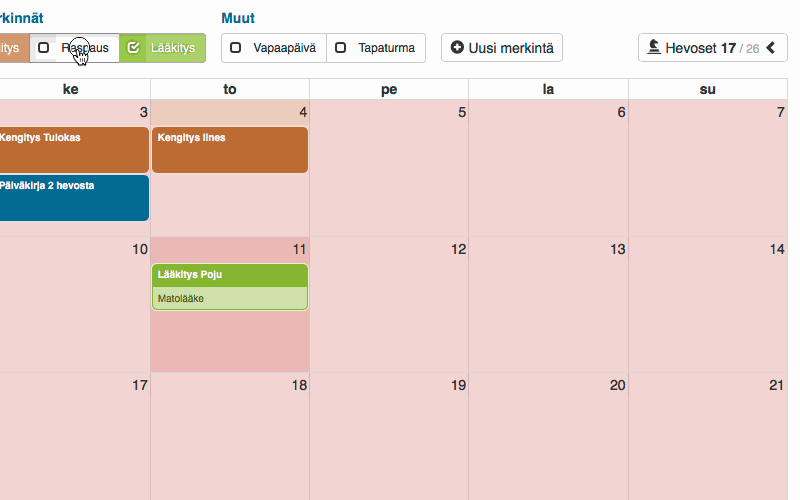 Automatic Reminders
We have all forgotten something from time to time. Therefore, it's a good idea to have Hopoti Horsecare to share the burden with you. You can easily create reminders for important matters per horse and plan future shoeings, vaccinations and other events in advance. Matters that are important will no longer be forgotten. And, even if you do forget, you can always go to Hopoti to check.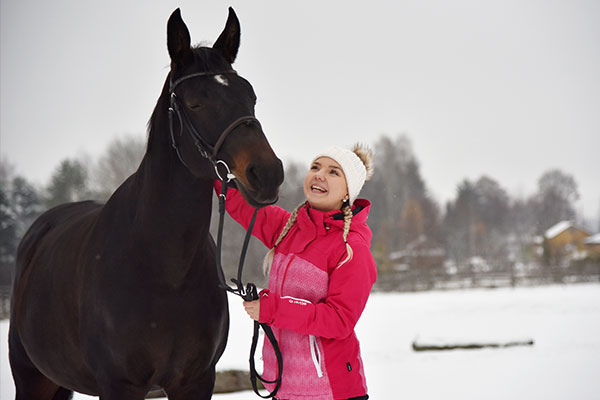 Available on All Devices
Hopoti Horsecare is available on all devices, such as phones, tablets and computers, directly in the browser. With mobile devices, Hopoti can also be added to the Home screen easily via the Hopoti menu. Horsecare is also available for your entire horse team as you can add anyone, such as carers, coaches, stables and other key personnel, to have access to your horses.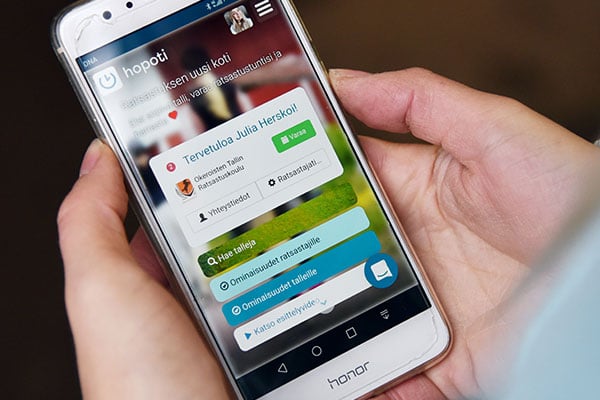 Hopoti Horsecare's features are constantly being developed according to the wishes of horse owners and stables. What do you think? Do you still want some features added or should we change something? You can give us feedback via chat or email:
support@hopoti.com