Riders
Find riding schools, riding clubs and other equestrian businesses easily. Book and pay riding lessons, arena times and other services online. Cancel and reschedule lessons when it suits you best. You can also keep in touch with your friends and check in on how your favourite horses are doing.
Easy access to riding
Hopoti is a popular and most straightforward way to the world of riding! Starting or returning to the riding has never been easier. Every week, thousands of different lessons can be booked through Hopoti 24/7 easily online. Whether you want to buy a single lesson or commit more with a stablecard or season – all options are available through Hopoti, so you can always choose the one that suits you best.
Find suitable stables and lessons
Find the right lessons for you or your family from over 100 businesses. With Stable Search and Event Search, you can quickly find exactly what you are looking for. Whether it's a riding school near you, a specific skill level jumping lesson or even a stable that's renting boxes for full livery. With Hopoti, you no longer have to browse through the homepages of different businesses individually, send emails or wait for phone times.
Book and pay online
Each Hopoti business has its own pages in Hopoti, where you can browse the lessons, events and services offered from a handy booking calendar. You can buy and book everything that company offers, be it single lessons, multi-credit Stablecars, whole series or seasons, gift cards or memberships. Depending on the business, you may also have the option of paying in instalments or with booking deposits.
Manage your bookings
See all lessons booked for you and your family through Hopoti calendar. If you need to cancel your booking, you can do so within the cancellation policy directly at Hopoti, easy! As compensation, you get a stablecard that you can use right away to book a new lesson. You can also transfer bookings to other family members or friends, depending on businesses settings, without any hassle.
Handy rider information
When joining Hopoti, you always register with riders information
so the business knows who's coming to the lessons. When you buy something from a business or add it as a favourite, the company will have access to the important rider information they need, such as emergency contact information. For minors and families, we've also set up family accounts to make using Hopoti as easy as possible.
Learn more about family accounts
.
Hopoti Plus - The rider's best friend
New release
Hopoti Plus is the rider's best friend, whether you go to a riding school or ride your own horse. Subscription includes:
Forget emails and phone calls
Dealing with riding businesses is now easier than ever. Get all the basics done neatly when it suits you and everyone's time and effort are saved a lot.
See assigned horse and lesson programme
The stable can publish your lesson programme and horse in advance. You can also see whether the assigned horse has had previous lessons and whether it will continue into the next lesson.
Add favorite horses
Next to the horses, you will find heart buttons you can use to mark the horses as your favourites. The stable can see your favourites and can take those into account when assigning a horse for you.
Stable and horse greetings
The company can tell the latest news on its own Hopoti page. Also posts and photos to horse pages can be added, also by riders. So, easily follow what's going on at the stables and how horses are doing!
Keep in touch with your friends
Add your stable friends as friends in Hopoti and you can exchange greetings or images on your user walls. Or write a horse blog or hobby diary!
Add your family
The whole family can be added under one parent account, which makes managing bookings, payments and information incredibly easy.
Learn more about family accounts
.
Sync with your calendar
Each Hopoti calendar can be synchronised with your own calendar app. We provide iCal linking, supported by Google, Apple and other popular calendar applications.
Install on your phone
You won't find us on the App Store or Google Play, as we're a next generation Web App! To install Hopoti, sign in on your phone to Hopoti and select "Add to Home Screen" from the Hopoti menu.
Horsecare
Do you have your own horses? Add them to Hopoti so you can keep track of your horse's health, maintain medical records, and keep sport and care diaries easily with your entire horse team.
Learn more about Horsecare
.
Works on all devices
Hopoti is an easy-to-use web app that works directly in all browsers on phones, tablets and computers. You don't need a separate app, software or storage space – just a device and an Internet connection!
9 languages and 25+ countries
Hopoti originates from Finland but is already used in six different languages around the world. Businesses can sign up for Hopoti wherever our payments work, in as many as over 25 countries!
Safe and reliable
Hopoti is a cloud-based service built from the ground up to be secure, scalable and fast. We process thousands of payments every week through our payment providers worldwide.
We're here to help
You are never alone with Hopoti! Our customer service staff will assist you personally through chat and email with any questions you may have about Hopoti. The Help Center also provides guides to most common questions. Hopoti Businesses can help in their support channels with questions regarding their business and provided services.
The Home of Riding
Based on our feedback surveys, Hopoti is popular with businesses and riders alike. 3,000 responses on a scale of 0 to 10 recommends Hopoti for businesses with a rating of 9.4 and for riders with a rating of 8.8. Great results! Watch the video below as Hopoti companies and riders share their experiences with Hopoti.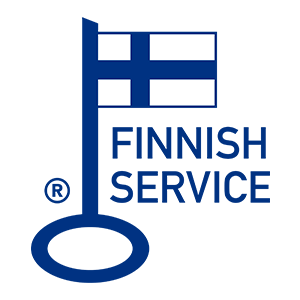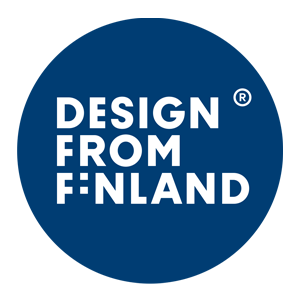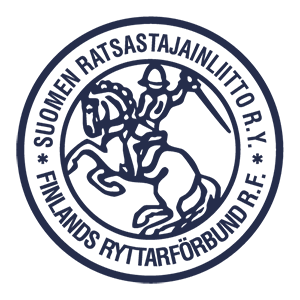 Developed in cooperation with the Equestrian Federation of Finland and equestrian professionals